Jedime's Po' Boy Star Wars Customs
Airborne Clone Trooper (Imperial)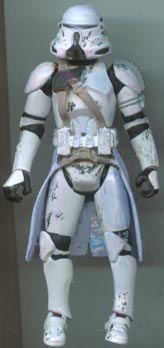 This figure was originally the Airborne Trooper from Battlefront II. In the time it took me to make the figure and post it on my site, Hasbro announced thier own version. Since I'm running out of things to do with Clones, I painted this one solid white to make an Imperial version. It has yet to show up in any media yet, but it could.

Home|Micro Machines|Hasbro


This site owned by Infinity LTD, © 2007.