Jedime's Po' Boy Star Wars Customs
Clone Assassin
(from Revenge of the Sith: The Video Game)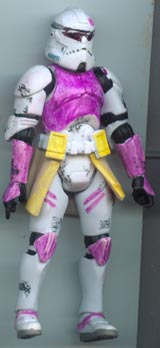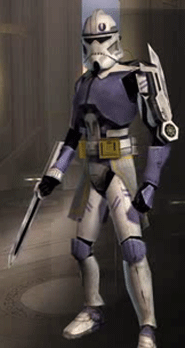 The Clone Assassin's clone armor is a little different from the norm, but was close enough for me, especially since I needed a Neyo-style clone for another custom, and they come in twos (I was going to do Fordo, but I think the odds are good that Hasbro will get to him eventually) I used the visored version for this figure, sliced it off and drew in the eyes. I then sliced off some Ewok Leia skirt for his mini-kama. I didn't quite get the purple right, but it was as close as I had.

Home|Micro Machines|Hasbro


This site owned by Infinity LTD, © 2007.