Jedime's Po' Boy Star Wars Customs
Clone Scuba Trooper
(from The Clone Wars Animated Series)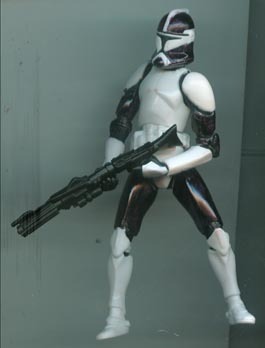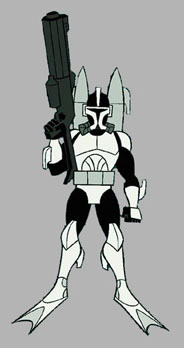 This is another figure that I skipped over initially because I couldn't make it accurately enough, but then wound up making anyway because I had a spare figure. He was originally my Rian Planet trooper, but since Hasbro is making one, I pulled off the cloak and made this one instead.

Home|Micro Machines|Hasbro


This site owned by Infinity LTD, © 2007.