Jedime's Po' Boy Star Wars Customs
Clone Sharpshooter
(from Battlefront II)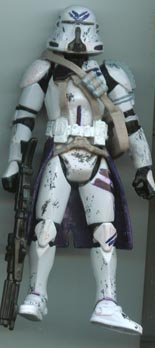 Three days after I made this figure, a Battlefront II figure pack was announced, and Hasbro is doing a version of him as well. Oh well, I still like the way he came out, even if I am going to repaint him into something else eventually.

Home|Micro Machines|Hasbro


This site owned by Infinity LTD, © 2007.