Jedime's Po' Boy Star Wars Customs
Darth Star Gunner Technician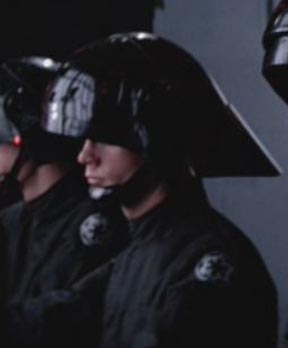 This was one of the simplest customs I've done - I just took off the DS Gunner Helmet, and put on a DS Trooper one. When the insert shot was filmed of the two unfortunate (and presumably now sterile) DS Troopers who hang out by the laser tube, they used jumpsuits instead of the usual Imperial uniforms. They can also be seen in Ep6 from time to time, as shown in the second ref pic.

Home|Micro Machines|Hasbro


This site owned by Infinity LTD, © 2007.