Jedime's Po' Boy Star Wars Customs
Darth Robin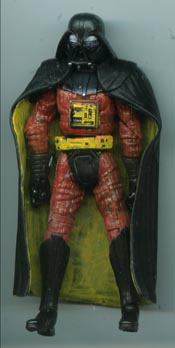 I was planning on using a regular Vader for this modern Robin costume, but I had the extra McQuarrie Vader, and he doesn't have the double cape which allows the full red jumpsuit to be seen. In order to do the two toned cape I had to replace the soft goods one with a Labria cape.

Home|Micro Machines|Hasbro


This site owned by Infinity LTD, © 2008.