Jedime's Po' Boy Star Wars Customs
Duros (Cantina)
(from Return to Tatooine)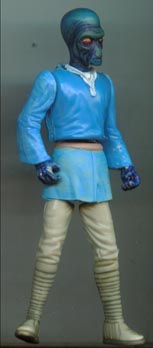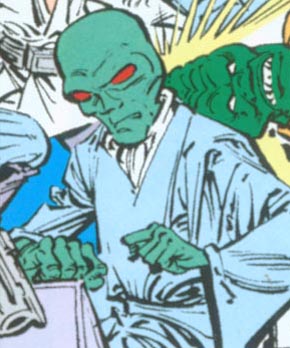 This might technically be a Marvel version of Banis Keeg, but I just gave him the generic name. He's an extra parts figure, made when Hasbro announced they were making a figure of Mouse, and suddenly I had an extra Duros head. He's a PotJ Lando torso, Tatooine Luke legs and arms, and the top of an Endor Leia skirt. I had to repaint his hands to match his head, but because of his shirt, I couldn't use light blue. I used Sharpie's version of blue-gray, and it came out WAY too dark, so I rubbed it off of his head, and I think it unintentionally wound up looking really good.

Home|Micro Machines|Hasbro


This site owned by Infinity LTD, © 2007.