Jedime's Po' Boy Star Wars Customs
Fondac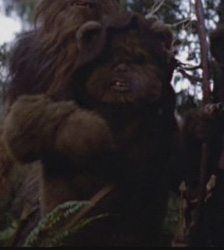 Yes - yet another Ewok! This is possibly the last Chirpa I'll use for a while, as the Graak/Romba 2 pack should be out in a few months. Too bad Chirpa wasn't in a two pack, I'd've acutally been done with my Ewoks by now!

Home|Micro Machines|Hasbro


This site owned by Infinity LTD, © 2007.