Jedime's Po' Boy Star Wars Customs
Hunter-Seeker
(from Starfighter)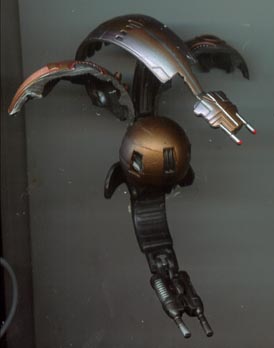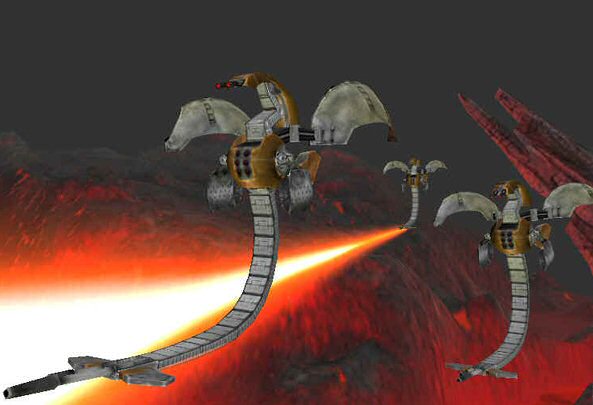 Sometimes my figure experiments are failures, and sometimes successes. Luckily this figure falls into the latter category, even if it's not entirely accurate. I removed the arms, cut off two of the legs and flipped the figure upside-down. I then glued one gun- hand to what used to be the neck, and is now the tail, and glued the head to the top of what was the back leg. For the wings I used a half of the droid that came with the PotJ Maul set. I was worried about how well I'd be able to saw it in half, but the droid has ridges on it, so I used one of those as a guide and the cut came out straight. I then painted the inside of the droid silver and glued the wings on.

Home|Micro Machines|Hasbro


This site owned by Infinity LTD, © 2008.