Jedime's Po' Boy Star Wars Customs
Jariah Syn
(from Legacy)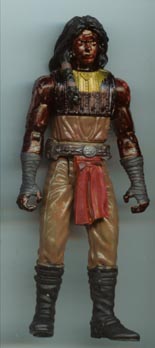 I needed a lot of Villie figures, and so I also got a lot of Quinlan Vos figures. Had Quinlan been in a Jedi outfit, there would've been a few customs I could've made from him, but his Sith outfit wa a little harder. I had forgotten that Jariah Syn has a definate Quinlan vibe, and so I made him.

Home|Micro Machines|Hasbro


This site owned by Infinity LTD, © 2007.