Jedime's Po' Boy Star Wars Customs
Kol Skywalker (Spirit)
(from The Claws of the Dragon)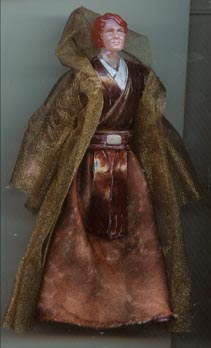 I bought an extra Anakin Spirit for the stand, and then wondered what I'd customize him into. Then I read the latest Legacy arc (I like to wait until all story parts are out before reading them) and Kol's ghost popped in. I had to trim the hair a bit, and used ink instead of paint so he's still transparent (though of course not as much because of the dark brown color)

Home|Micro Machines|Hasbro


This site owned by Infinity LTD, © 2008.