Jedime's Po' Boy Star Wars Customs
Lando Calrissian (Barabel)
(from Shadows of the Empire)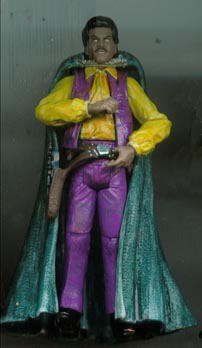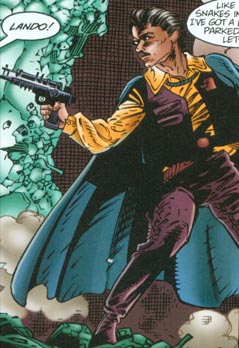 Now that they released Lando in his smuggler gear, I have a bunch more customs to make. I could've made them earlier, but didn't feel like headswapping more Lando heads onto more Han bodies, and I knew Hasbro would get around to it eventually. Of the three I had planned, this one was the best looking, so I made it first.

Home|Micro Machines|Hasbro


This site owned by Infinity LTD, © 2007.