Jedime's Po' Boy Star Wars Customs
Lando Calrissian (Tendrando Arms)
(from Exile)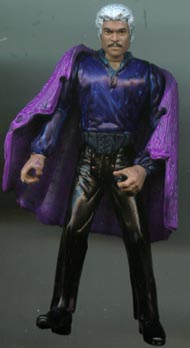 This Lando is actually made from two different Lando figures. I had parts from a PotJ Lando from my eBay parts lot, and a spare head and hands from Skiff Lando and so I glued them together and threw on a cape made from Lott Dodd.

Home|Micro Machines|Hasbro


This site owned by Infinity LTD, © 2007.