Jedime's Po' Boy Star Wars Customs
Quinlan Vos (Korriban)
(from Striking in the Shadows)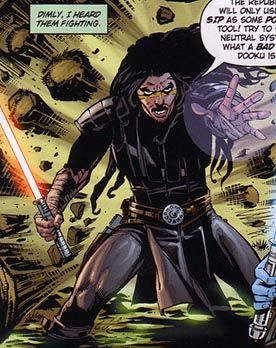 When Hasbro made thier comic two pack with Quinlan, they included a comic from his early appearences, and based the figure on his outfit from the very end of the Clone Wars run. His outfit is techincally from when he was on Kashyyyk, and earlier on wore a black version of it, which is what I made here. I think it was meant to be the same outfit, but I have no way of knowing (unless Jan Duursema feels like emailing me again... ;)

Home|Micro Machines|Hasbro


This site owned by Infinity LTD, © 2007.