Jedime's Po' Boy Star Wars Customs
TC-D90
(from Bounty Hunter)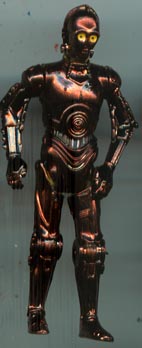 Now that GameCube is on it's way out, and LucasArts stopped making games for it years ago, I went back and replayed a few of my Star Wars games for old time's sake. On a replay of Bounty Hunter I noticed a brown protol droid, so I made him.

Home|Micro Machines|Hasbro


This site owned by Infinity LTD, © 2007.