Jedime's Po' Boy Star Wars Customs
Willrow Hood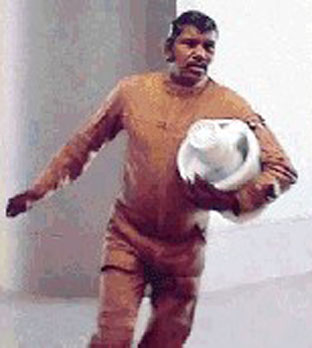 I wasn't sure if I should make Willrow Hood - Hasbro even hinted that one day he'd be made, but I hope he's not - cause he's just a guy in a jumpsuit, and that's pretty boring. I made my own version because right after making a red Naboo Trooper, Hasbro announced they're making thier own. I had to use several coats of orange paint, cause it kept mixing with the red sharpie, and consequently his jumpsuit is so bright you can see it from space.

Home|Micro Machines|Hasbro


This site owned by Infinity LTD, © 2007.