Jedime's Po' Boy Star Wars Customs
Yag Shushin
(from Infinity's End)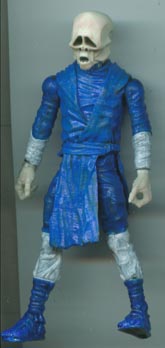 Yag was a little on the bubble in terms of getting made. His outfit is simple enough, but he has short sleeves and pants. I fudged a bit and painted the sleeves white to match his skin tone, making him either very wrinkly, or maybe he put on layers on figure sculpting day :)

Home|Micro Machines|Hasbro


This site owned by Infinity LTD, © 2007.